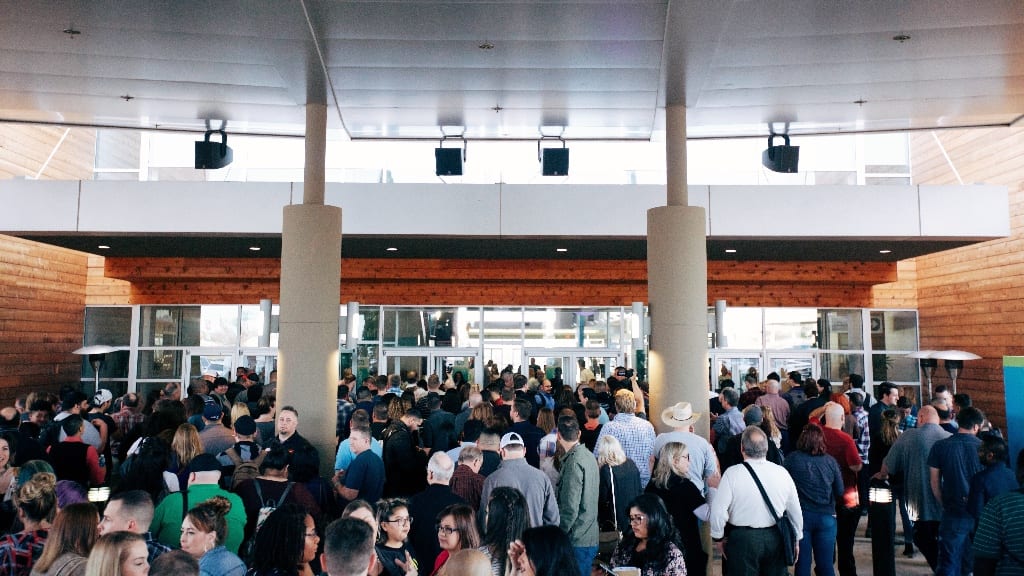 [vc_row][vc_column][vc_column_text]Happy New Year! Right now, each of us is thinking and praying about what we can do to make the biggest impact in our ministries. In a word, it comes down to VISION. We need to say it, spray it, wheel it, deal it, and make people feel it! Constantly casting and recasting the vision of the church is the best way to get-and keep-people involved and excited about the purpose of the church! (For one of my favorite vision series, check out The Table!)
As we ring in 2018, we see so much potential. We want to help you reach that potential. So below, you'll find 7 Vision Tips to help you reach and get newcomers involved in your church, not only for the new year but for years to come!
Blessings,
Ed Young
[/vc_column_text][vc_empty_space][/vc_column][/vc_row][vc_row][vc_column][vc_column_text]
How to Grow Your Church in 2018:
[/vc_column_text][vc_empty_space height="8px"][/vc_column][/vc_row][vc_row][vc_column][vc_column_text]1. Kick off the year with a bang! Starting the new year with a strong, new series will bring a lot of excitement to the church. We have so many series ideas to help you bring the new year to the people! Download them HERE.
2. Reach out. If you want the community in the church, take your church to the community! Go to local events and promote with teams of volunteers, signs, invites, and flyers.
3. Realize the power of a poster. Print posters to promote the weekend or an upcoming series! Spread the word and put up posters at schools, coffee shops, community boards, etc. EVERYWHERE is a promotion opportunity!
4. Sign UP to bring them IN! Promote with BIG signs on or around your building to bring in the BIG crowds. Great signage is attention-grabbing, so the bigger, the better!
5. Make it personal. Plan a message on evangelism and make a point to challenge your church to invite, invite, invite. Hand out packs of flyers and invites after service to everyone and really initiate the invite!
6. Take advantage of social media reach. Create a Facebook event, spread it through your staff and volunteers, and watch the checkmarks pour in! Facebook events are a great way to get the community involved in the inviting process. What easier way to invite all of your friends and family to church than over social media?!
7. Please, un-silence your cellphones. Challenge everyone to take out their phone during service (yes, DURING service) and text at least one person, inviting them to your new series![/vc_column_text][/vc_column][/vc_row]